Time to get motivated! Devil May Cry 5 Special Edition launches digitally Day 1 on Next-Gen Systems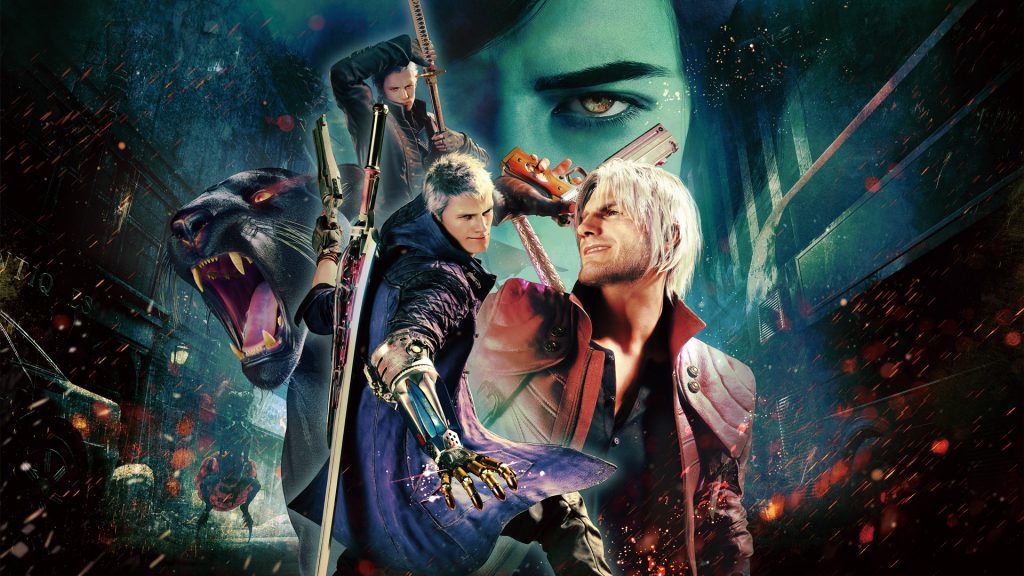 Slice open the gates to the next generation of gaming in SSStyle with Devil May Cry 5 Special Edition, featuring the highly-anticipated return of Vergil in playable form, Turbo Mode, Legendary Dark Knight and some special next-gen powered treats. Keep on reading to learn all about this ultimate version of 2019's Action Game of the Year.
Vergil, the Dark
Slayer
You've been asking for this, and while it wasn't in the cards when we set out to launch Devil May Cry 5, as soon as development conversations started for DMC5 Special Edition, we knew it had to feature playable Vergil. And here he is.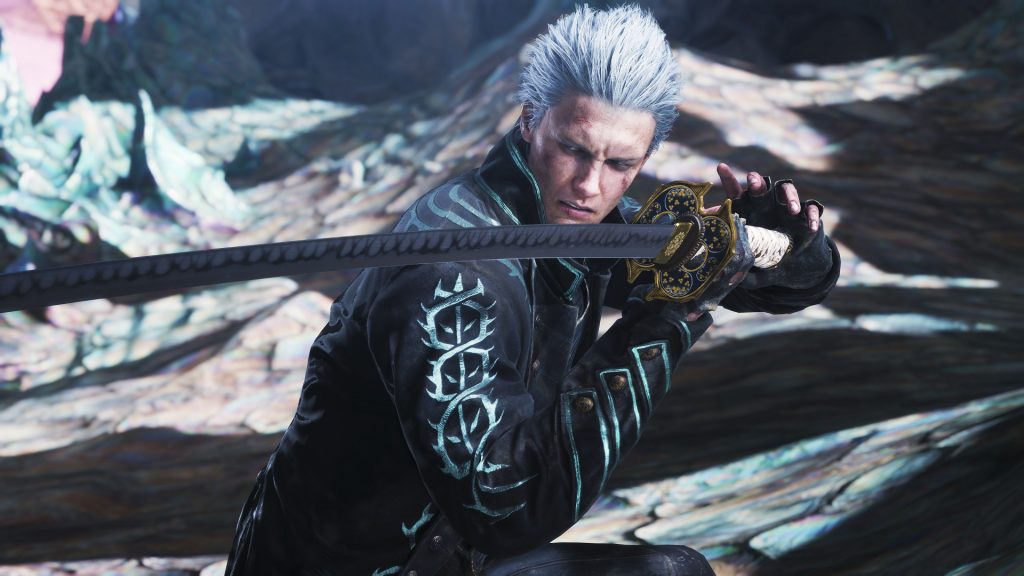 I'm sure you'll notice all sorts of neat tricks and
additions to Vergil's moveset from the trailer. I won't spoil all the details
today, but personally, I find all those clips very motivating…
Quick side note: we'll
also be offering Vergil as paid DLC for Xbox One, PS4 and PC owners of DMC5.
More details on that soon.
Special Edition
Staples
Say, hypothetically, that playing as Vergil is not enough for you… to that I say "Foolishness!" but also "Fret not, we got you covered." DMC5 Special Edition will also mark the return of beloved game modes Turbo Mode (20% gameplay speed increase!) and Legendary Dark Knight (copious amounts of enemies coming at you at once!). We'll have more info on these very soon, so stay tuned.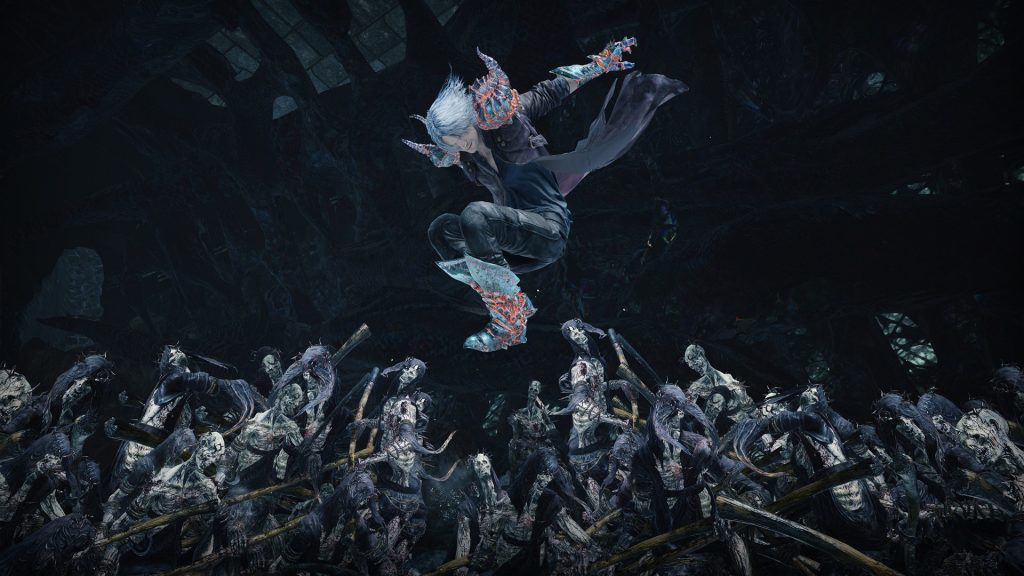 Power of Next-Gen
In addition to Turbo Mode and Legendary Dark Knight, our team also took a look under the hood of the upcoming Next-Gen hardware to see what else they could squeeze into this game. DMC5 was already a really stylish-looking game, with its own take on photorealistic graphics thanks to the RE Engine. So with the jump to Next-Gen, the question came up as to how we could make it look better. The answer… was Ray Tracing! Instead of me trying to explain this, how about we see it in action? DMC5 Producer Matt Walker will be your guide in our Ray Tracing Overview Video and in this in-depth entry on the PlayStation Blog.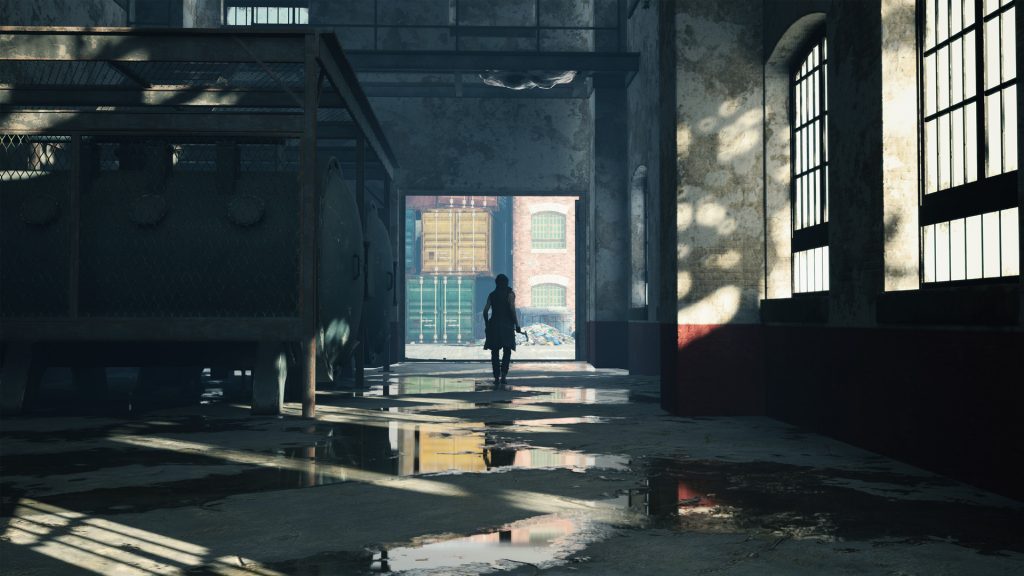 Of course, we also have a couple of additional enhancements,
albeit less flashy, such as increased framerates and reduced loading times.
We're hoping these will smooth out the experience even more for you.
As a quick recap: Devil
May Cry 5 Special Edition will be launching digitally Day 1 on PlayStation
5 and Xbox Series X / Xbox Series S. We're also working on a physical version,
launching at a later date, and will be offering Vergil as paid DLC for Xbox
One, PS4 and PC.
Keep your eyes on the Devil May Cry channels on Twitter, Facebook, Instagram and the Capcom Discord Server, and stay motivated!