Japanese Magazine Nintendo Dream Might Be Teasing A New Game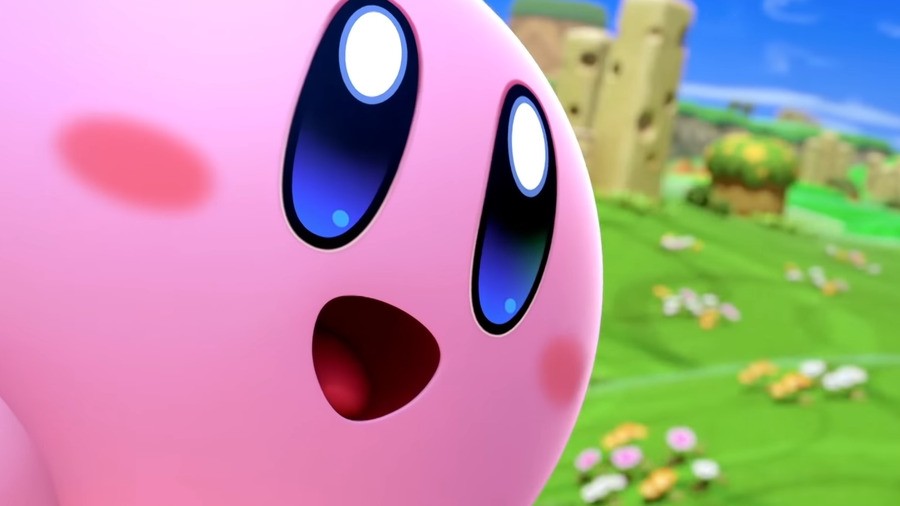 Kirby and the Forgotten Land is arriving on the Switch this March, but it turns out Nintendo might have a little bit more planned for the pink puff in the near future.
According to a translation by Twitter user Dededaio, the upcoming February 21 issue of Japanese publication Nintendo Dream could possibly reveal a new game. It's unclear if it will be another Kirby title or just a "new game" in general, but considering 2022 marks the 30th anniversary of this adorable mascot – there's a real chance it could be Kirby-themed.
Here's the full translation of the teaser in the current January issue of Nintendo Dream, along with a picture of the same segment featuring a picture of Kirby and friends:
"New issue will release it on Monday, February 21. In addition to detailed news about Kirby and The Forgotten Land, we've also included a new game that we didn't expect!… I have a feeling that a new title will be announced"
Last week Nintendo teased some upcoming activities for Kirby's 30th anniversary and also told fans to "stay tuned for news regarding #Kirby30 activities" – so yeah, it's likely going to be an exciting year for the pink puff.
What would you like to see next from the Kirby series? Leave your thoughts below.