Jakks Pacific Reveals Brand New Super Mario 'Let's Go Yoshi!' Interactive Figure
Jakks Pacific has a running history making Super Mario toys and merchandise and today in the US, it officially unveiled a brand new 'Let's Go, Yoshi' interactive figure. It will be arriving in store and online the North America and Europe this October.
This figure stands 12 inches tall and has "several triggers" including 13 points of articulation – for tons of posing options. It offers fun for kids and collectors ages 3 and up, and also includes 20+ iconic sounds and music.
If you pat Yoshi's nose, you'll hear adorable sounds, if you push down on Yoshi's head, you'll hear a cool chomping action and sound. Other activation trigger points include Yoshi's shell and feet, and Yoshi's top spike will also "instantly activate" recognisable music. There are also some motion-activated sounds when lifting or laying down Yoshi.
Here's what the Jakks Pacific Senior VP of marketing had to say about the reveal:
"JAKKS Pacific is thrilled to finally reveal our newest addition to the Super Mario line,Let's Go, Yoshi!. For fans of all ages, this has been a request for many years and our team is happy to bring this exciting Yoshi to retail for this holiday season."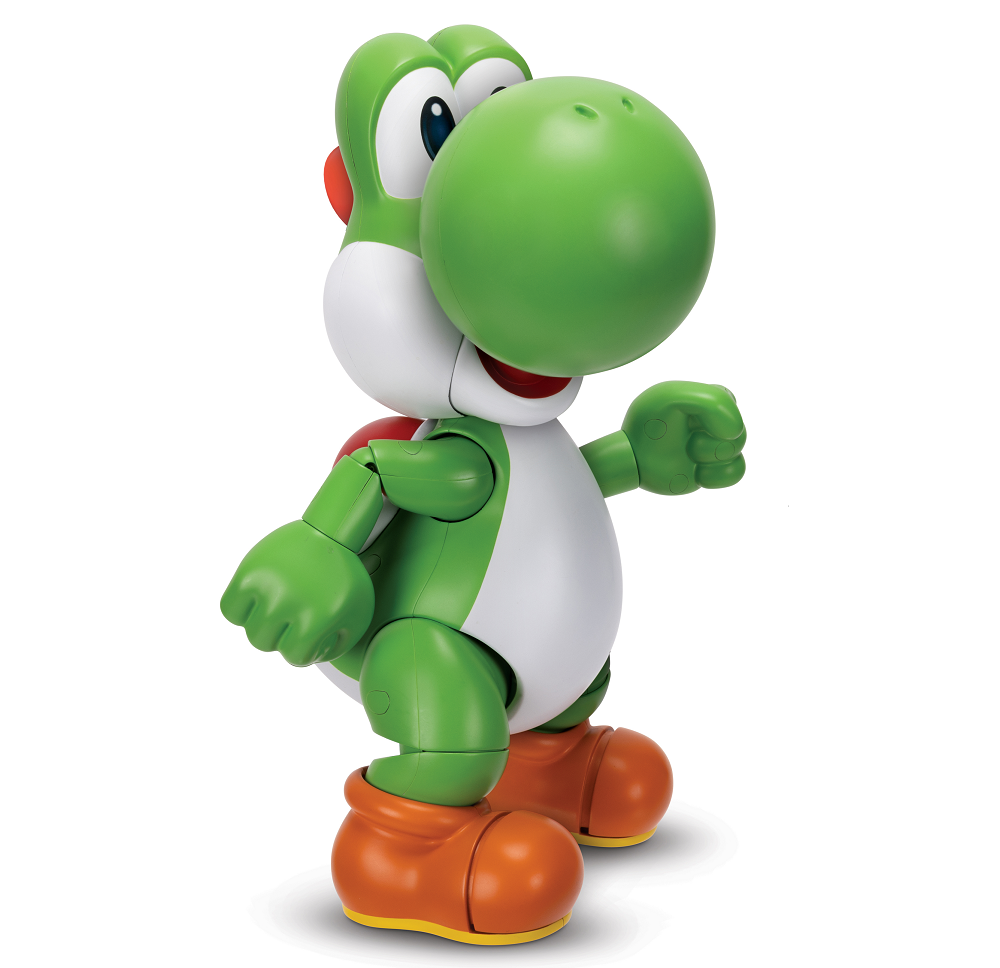 Would you be interested in something like this? Leave a comment down below.