Capcom TGS Live 2020 Schedule and Info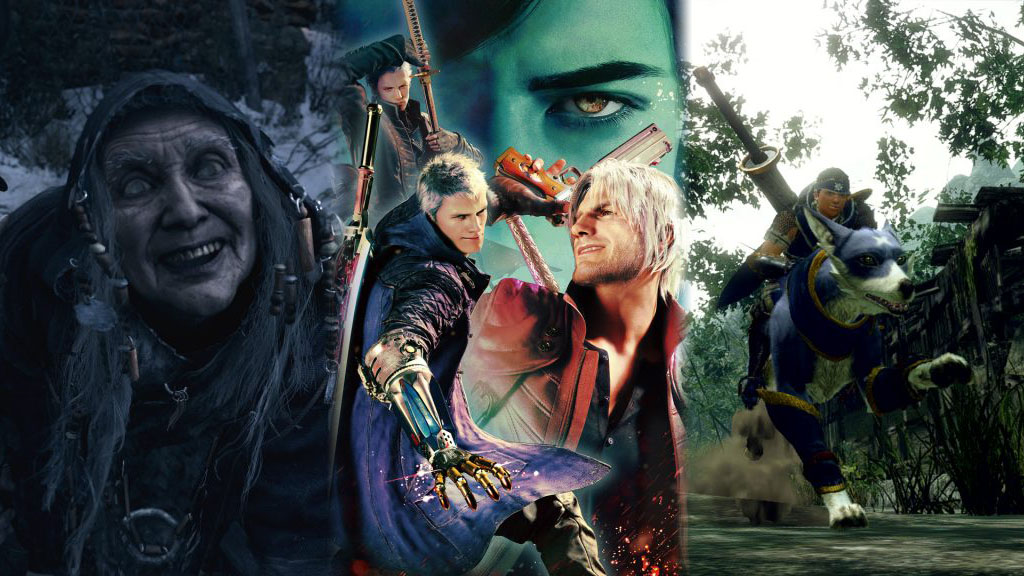 Tokyo Game Show (TGS), the premiere video game trade show of Japan, begins on September 23rd! Capcom will be there with info and updates on our upcoming games. Read on for where to watch live streams, and what to keep an eye out for at TGS.
Live Stream Schedule
Watch all the latest action and announcements from Capcom at
Tokyo Game Show 2020 Online live with a special English-language stream on the CapcomUSA Twitch channel!
Date
Time
Content
Saturday, September 26th
5:00 AM Pacific
Opening
Saturday, September 26th
5:10 AM Pacific
Street Fighter V: Champion Edition Presentation
Saturday, September 26th
5:50 AM Pacific
Monster Hunter Rise & Monster Hunter Stories 2: Wings of Ruin
Presentation
Sunday,
September 27th
5:00 AM Pacific
Opening
Sunday,
September 27th
5:05 AM Pacific
Devil May Cry 5 Special Edition Presentation
Sunday,
September 27th
5:40 AM Pacific
Resident Evil Village Presentation
More info on what to expect at the show:
Street Fighter V:
Champion Edition
YAHOO!
Get ready for SFV at TGS with more
details on the content coming with Season V! Want more info on Season V of SFV? Check out the SFV Summer
Update including info on returning characters Dan, Rose, Oro, and
newcomer from the Rival Schools games, Akira!
Monster Hunter Rise
An all-new entry in the Monster Hunter action RPG series is headed to Nintendo Switch on March 26, 2021. Monster Hunter Rise will put you in the shoes of a resident of the colorful Kamura Village, a serene hub that attracts visitors with its unique culture and technology, and will task you with preparing your defenses to take on an impending cataclysmic event known as the "Rampage." But don't worry; you'll have handy new gameplay tricks to help with this assignment: the Wirebug and a rideable Canyne companion, Palamute! More info on those here.
Monster Hunter Stories 2: Wings of Ruin
Monster Hunter Stories and RPG fans, rejoice! This is the sequel you've been waiting for, coming to Nintendo Switch in summer 2021. Once more, you'll be able to play as a Rider, with the ability to form special bonds with monsters, raising and training them to battle alongside you. Wings of Ruin will take you on an unforgettable adventure centered around a mysterious phenomenon causing Rathalos to migrate unexpectedly. Watch the game's first trailer in our announcement blog post.
Devil May Cry 5 Special Edition
Feel the POWER of Next-Gen! The ultimate version of 2019's Action Game of the Year, Devil May Cry 5 Special Edition is coming at you fast and with plenty of style! Everyone's favorite power-hungry Son of Sparda, Vergil, will be playable and various new features will be included that are only possible thanks to the power of Next-Gen consoles: Turbo Mode, Legendary Dark Knight Mode and Ray Tracing. Aaaaand… it's launching digitally day 1 with PlayStation 5 and Xbox Series X / Series S!
If this got you motivated, check out more info and details
on Vergil DLC for current Devil May Cry 5 players in our announcement
blog post.
Resident Evil Village
A direct sequel to the critically acclaimed Resident Evil 7 biohazard, and the eighth mainline entry in the Resident Evil series. Step into the frosty shoes of protagonist Ethan Winters as he explores a snow-covered village. Set after the events of RE7 and his terrifying encounters with the Baker family, Ethan's quiet life with his wife Mia is shattered, leaving him in search of answers amid snow-covered peaks. You can read more about what to expect in Resident Evil Village with our announce blog, and catch up on the story so far with the 2nd trailer.
For all the latest Capcom news, be sure to follow our
Facebook, Twitter, and Instagram channels, and join our Discord server!